4/26/19-4/28/19
9:00-5:00p
$199.00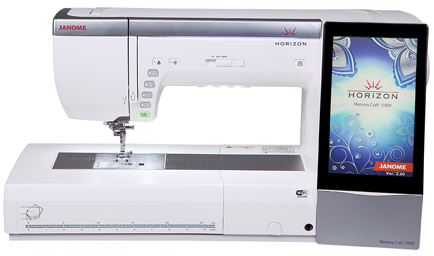 4/26/19-4/28/19
9:00-5:00p
$199.00
This is a three-day workshop where you can learn all about your 15000 and sew with a Janome
educator. This will give you an opportunity to learn not only on the machine itself but also on the
Horizon Link Suite software, the and the apps that's included with the machine. If you have original
version of the 15000 make sure you have upgraded to the latest version V. 3.0 which will give you
the latest feature which we will be covering. In addition you will be introduced to all the latest
accessories that's available for this machine.

Best Value: Purchase all 5 days with Janome's Sam Fung for only $299.00!
Sam has been with Janome for nine years but he has been sewing for the past thirty-nine. Prior to joining Janome, Sam had his own custom sewing business in Texas where he designed and made wedding gowns, bridesmaids dresses, home décor, costumes, hats and pretty much anything that can be sewn. He has taught sewing to both children and adults - from beginning to advanced techniques. He also spends time volunteering in the summer, teaching Girls Scout troops sewing so they can earn their Textile Badge. Sam loves all sewing related gadgets and probably has every notion ever made, some still in their original packaging. When Sam is teaching a class or talking to fellow sewists, it is evident that he is passionate about sewing and teaching it to others.